Beth Rich
is the proud owner of Mix It Up.  She brought over 35 years of sales and marketing experience to the store when she purchased it in September of 2018.  She loves being a business owner and an involved member of her Coeur d'Alene community.  A strong focus on Customer Service and curating exceptional, unique gift and home decor inventory are the foundations of the success of the store.  Beth loves creating interesting story displays with the merchandise she carefully curates and she would love to have you stop in. She is usually in the store and loves seeing return customers who are now friends and meeting people stopping in for the first time.
Michelle
Michelle been part of the Mix It Up family since March, 2017. A former teacher, she has a passion for teaching kids and she still tutors to stay connected. She and her husband Stan love spending time with their son Zachary and his wife Alyssa, their daughter Bridget and her husband Noah, and their five grandchildren. They love to enjoy our North Idaho summers by frequenting the lake and camping in and around the area. Michelle is a true force in our operation, overseeing the receiving and inventory management of nearly $2 million of product annually. 
Teresa
Teresa was a Mix It Up customer and we quickly realized she belonged on the other side of the counter. She became the store manager in 2022. Teresa enjoys celebrating our customers and "sharing in their journeys." Whether it's buying for a happy occasion, to heal a heart, or just a fun shopping day for yourself, Teresa loves providing a great customer service experience. After 25 years in the corporate world, most recently as head of operational initiatives for a national home healthcare & hospice company, Teresa and her husband, COL Brad Foster, US Army (Retired), moved from Michigan to their forever home in beautiful CdA. Teresa continues to do speaking engagements based on her book, "A Thousand Letters Home."
Buy Her Book Here
Tara
Tara grew up in Seattle but always dreamed of small town life. In 2018 she and her four kids had the opportunity to move to North Idaho and they feel right at home here! A licensed realtor in both Idaho and Washington, Tara loves meeting new people, the outdoors, music, and the treasures you find at garage sales. When she's not enjoying her other side hobby - working at her favorite shop in Coeur d'Alene - Tara enjoys watching her kids turn their property into a functioning Regenerative Farm.
Mary
Mary grew up north of Spokane on Greenbluff, but her careers in the airline industry and hotel sales took her away from the area for nearly 40 years. It was our good fortune that she decided to retire in Coeur d'Alene, as we were thrilled to welcome her to the Mix It Up family in 2021. Mary still loves to travel (a lot!!). A member of the dazzling, dancing Blazen divas, Mary enjoys time with her two daughters and two granddaughters, football, golf, and living the downtown CDA lifestyle!
Kara
With a father in the Navy, Kara was born in Tokyo with a zest for traveling to amazing places, eating great food, and spending time with friends and family. Kara married a local boy who she followed around the world while he served in the Marine Corps. Having recently retired, they moved back to Coeur d' Alene where Kara was introduced to and hit it off with Beth and her team at Mix it Up. She then joined the team in early 2022 as a customer service associate. Kara and her husband are grateful to be back in North Idaho where they enjoy the four seasons while raising their amazing son.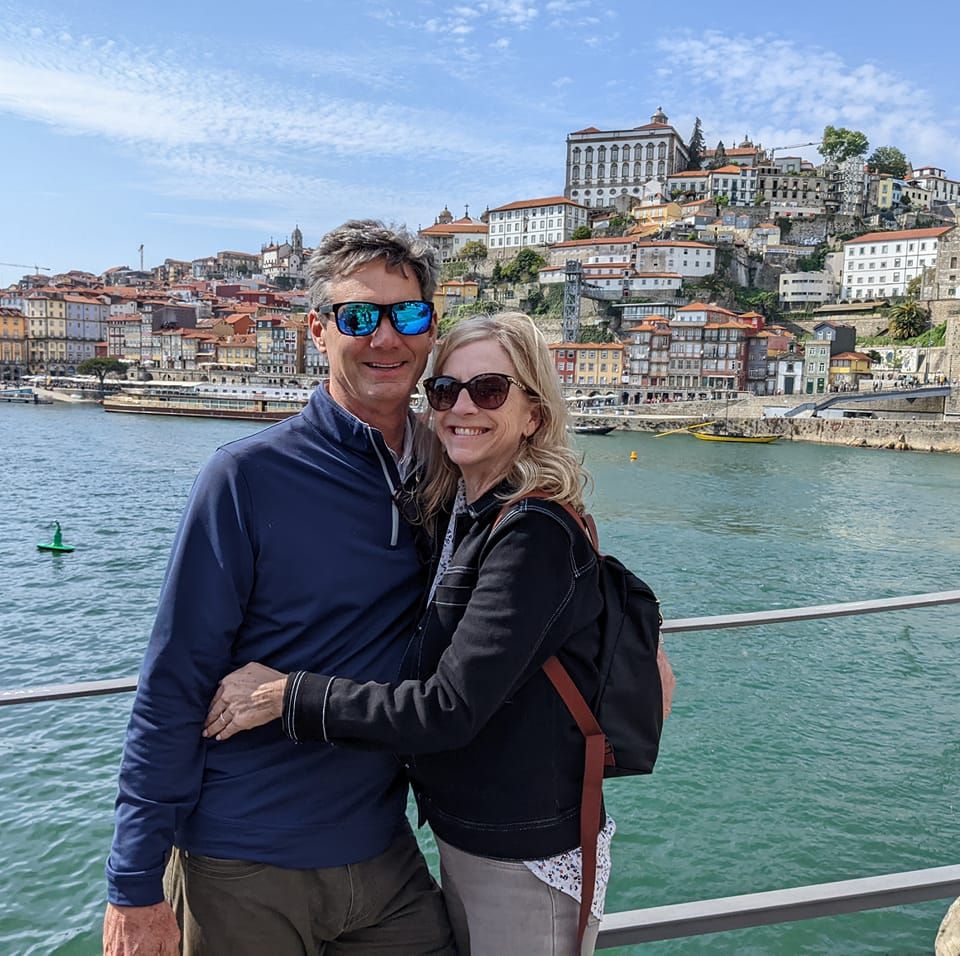 Pam
Pam and her husband, Rick, grew up in the area and both had grandparents that lived in and around Cd'A. After five years in Phoeniz, AZ, and nearly 29 years in the Minneapolis, MN area, they have come full circle and are back home where their hearts belonged. Their adult daughter has also chosen to make Couer d' Alene her home. Pam had a 20-year career as a commercial real estate agent in AZ & MN. Rick travels for work, which affords Pam the opportunity to tag along when she can tear herself away from home and their Cavalier King Charles Spaniel, Charlie. Pam is a volunteer Advocate with North Idaho CASA.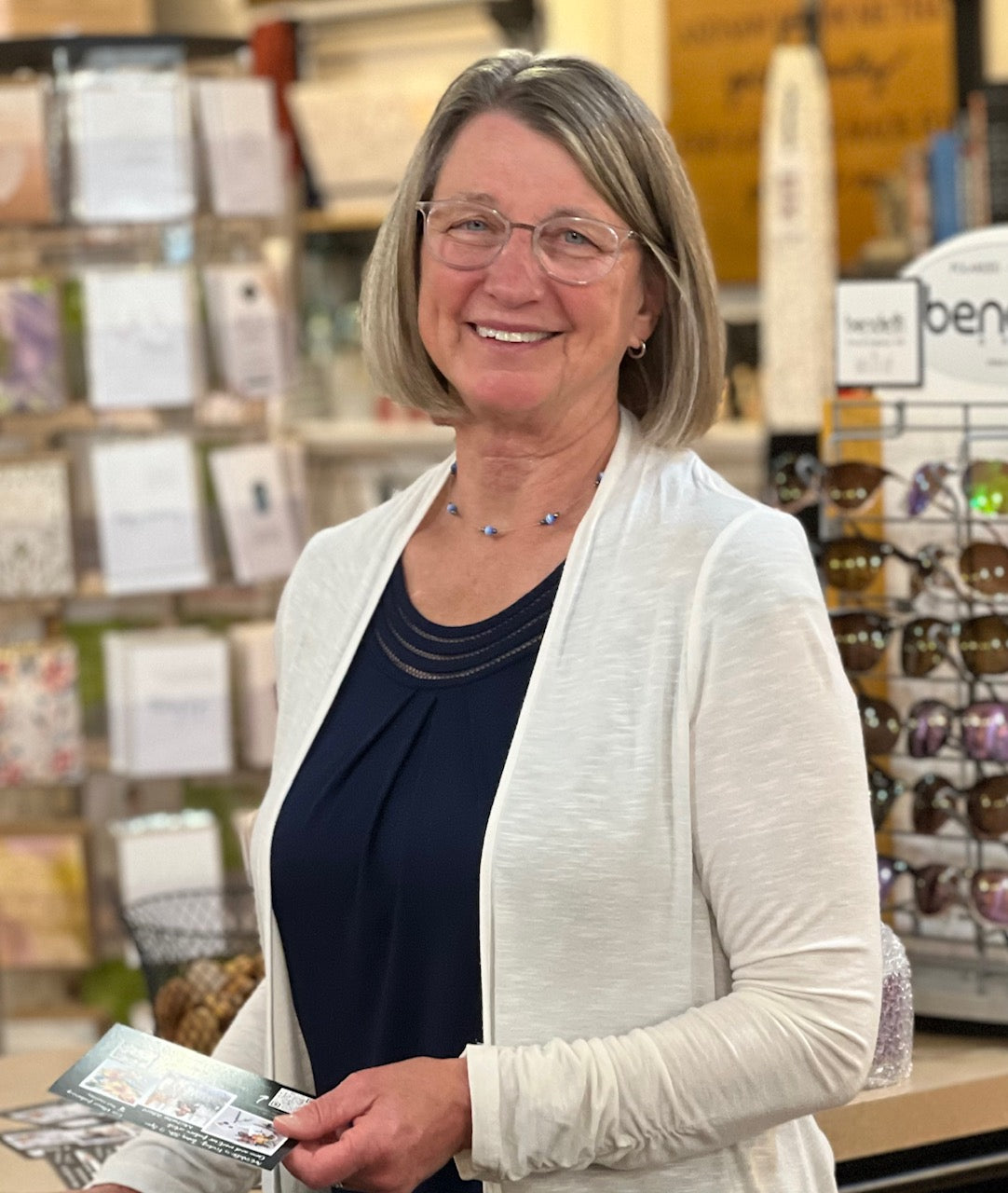 Kathryn
Kathryn has been fortunate enough to live in North Idaho all her adult life. After 10 years in Sandpoint, she moved to Coeur d'Alene where she raised her three kids. For many years she worked as an RN and Lamaze instructor, but Kathryn's true passion had always been quilting. So in 2003, she left healthcare to start her own quilt shop, Bear Paw Quilting, which served the local quilting community for over 19 years. Now in her semi-retirement, Kathryn spends her time crafting quilts, teaching quilting classes, volunteering, hiking with her kids, and spending time with her four grandchildren. We were delight to welcome Kathryn to theMix It Up family in the summer of 2022!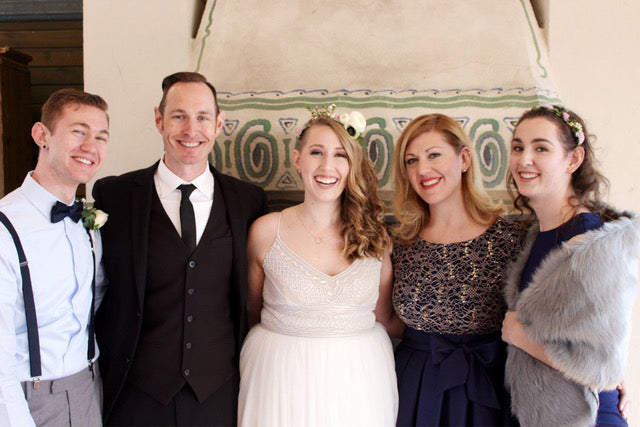 Heidi
Heidi's career has been vast, but mainly focused on business management. For over a decade, she successfully ran a large paper crafting company that lead an entire industry. While business management has been her focus, development and implementation of systems are her real super powers. With experience in retail, inventory management, and even taking clients from brick and mortar to online sales, Heidi also helps run Cochran Advisors, an independent consultancy that works with businesses and municipalities on best business practices and economic development. Heidi has been married to her best friend since 1992. She is mom of three incredible adult children and two gorgeous grandchildren!
Barbara Spyra
Barbara and her husband moved t o Coeur d'Alene in 2005 to be closer to their three daughters. They now have a second generation of family attending Sorensen. With five grandchildren, and hobbies that include gardening, cooking, teaching German to her grandkids, walking and reading, Barbara is always on the go!  Barbara is a big believer in and supporter of downtown merchants, and
loves living close enough to walk to work and seeing our little town so active and busy. Barbara joined the Mix It Up team in summer of 2022.